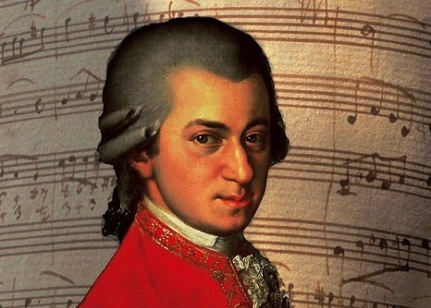 This is a list of notable Freemasons. Freemasonry is a fraternal organisation which exists in a number of forms worldwide. Throughout history some members of the fraternity have made no secret of their involvement, while others have not made their membership public. In some cases, membership can only be proven by searching through the fraternity's records. Such records are most often kept at the individual Lodge level, and may be lost due to fire, flood, deterioration, or simple carelessness.
Grand Lodge governance may have shifted or reorganized, resulting in further loss of records on the member or the name, number, location or even existence of the Lodge in question. In areas of the world where Masonry has been suppressed by governments, records of entire Grand Lodges have been destroyed. Because of this, masonic membership can sometimes be difficult to verify.
Standards of "proof" for those on this list may vary widely; some figures with no verified Lodge affiliation are claimed as Masons if reliable sources give anecdotal evidence suggesting they were familiar with the "secret" signs and passes, but other figures are rejected over technical questions of irregularity in the Lodge that initiated them. Where available, specific Lodge membership information is provided; where serious questions of verification have been noted by other sources, this is indicated as well.
FROM WIKIPEDIA:
A
B
C
D
E
Hubert Eaton, American chemist, Euclid Lodge, No. 58, Great Falls, Montana[90]
John David Eaton, President of the Canadian based T. Eaton Company. Assiniboine, No. 114, G.R.M., Winnipeg.[4]
Edinburgh, Duke of, see entry below for Prince Philip
King Edward VII, King of Great Britain, UGLE[77]
King Edward VIII, King of Great Britain; UGLE[77]
Gustave Eiffel, Designer and architect of the Eiffel Tower.[92]
Duke Ellington, Musician, Social Lodge No. 1, Washington, D.C., Prince Hall Affiliation[90]
Oliver Ellsworth, Chief Justice of the United States (1796-1800)[30]
F
G
H
I
J
K
L
M
N
O
P
Q
Manuel L. Quezon, First president of the Commonwealth of the Philippines under U.S. occupation rule in the early period of the 20th century. Raised March 17, 1908 at Sinukuan Lodge No. 272 (renamed Sinukuan Lodge No. 16). first Filipino Grand Master of the Grand Lodge of the Philippine Islands that was established in 1917.[189]
R
S
T
Alphonso Taft, U.S. Attorney General and Secretary of War. Kilwinning Lodge No. 356, Ohio
William Howard Taft, U.S. President. Made a "Mason at sight" inside Kilwinning Lodge No. 356, Ohio, February 18, 1909 Kilwinning Lodge No. 356, Ohio[30][34]
Mehmed Talat, Grand Vizier of the Ottoman Empire. Initiated into Macedonia Risorta Lodge, Thessaloniki,1903. First Grand Master of Ottoman Grand Orient (1909-1910)[81][227]
Christian Tell Romanian politician, 1848 revolutionary, Mayor of Bucharest.[11]
Dave Thomas, Founder of Wendy's, raised as a Master Mason in Sol. D. Bayless Lodge No. 359 Fort Wayne, Indiana. Conferred the 32nd Degree, N.M.J., on 11/16/1961, Fort Wayne, Indiana.[228]
Strom Thurmond US Senator from South Carolina and segregationist candidate for the United States presidency in 1948[229]
John Tipton, American politician[230]
Nicolae Titulescu Romanian diplomat, government minister, President of the League of Nations.[11]
Thomas Todd, US Associate Justice (1807-1826)[30]
Robert Trimble, US Associate Justice (1826-1828). Union #16 in Paris, Kentucky[30]
Harry S Truman, U.S. President, Belton Lodge No. 450, Belton, Missouri. Grand Master of Missouri, 1940-1941[231]
Mark Twain, American author. Polar Star Lodge No. 79, A.F.& A.M., St. Louis, Missouri. (Suspended for non-payment of dues and later reinstated April 24, 1867. Demitted October 1867, but recorded as having visited Carson City Lodge U.D. in February and March 1868.)[232]
V
W
X
Y
John Yarker – English occultist – 1° Lodge of Integrity No. 189 (later 163) Manchester, October 25, 1854, affiliated with Fidelity Lodge No. 623 April 27, 1855 – Expelled from the Ancient and Accepted Rite and Demitted (from all regular Freemasonry), 1862[245]
Z
Duiliu Zamfirescu Romanian novelist, poet, short story writer, lawyer, nationalist politician, journalist, diplomat and memoirist.[11]
References